Those Tasks…
I have recently been putting off tasks that I really should be tackling, as the thought of doing them sends me into a downward spiral. The tasks themselves are nothing major, just simple things like sorting out and wiping down cupboards and shelves. No different to any other year, but this time they seem huge and just the thought of doing them makes me shudder and my mind shut down.
What makes it worse is that I keep looking at the bigger picture of what needs doing and to be honest it frightens me.
I was lucky that at the end of the summer Hubby Dearest cleaned the windows and washed the curtains in the living room (we really didn't need anymore shelves putting up and he was restless), which is no easy task as there are nine full length curtains and the curtain rail is behind a fixed pelmet (I'd be interested to know what the person who put them up was thinking!). So at least that is one less task to tackle!
What Is Making It Worse…
Is the fact that Christmas isn't too far off and I would like a clean house, with tidy cupboards, for Christmas….I really don't know why as it's not as if we have an abundance of visitors at Christmas. Maybe it's because when the decorations are up the house looks cluttered (in a nice way!) and opening a tidy cupboard or having tidy shelves is a pleasant experience.
I am not really a tidy person by nature, clean, yes. Tidy? Not so much. Which is probably why the place needs a twice yearly sort out. Maybe I should change my ways and set a good example to my daughter; who is clearly taking after me with her (cough) tidy ways!
So This Morning…
With five weeks until Christmas and three weeks until we put up the Christmas decorations I decided to make a start. I made a constructive start and sorted, tidied and cleaned two shelves in the kitchen. That was done before eight thirty this morning, which set me up with positive vibes for the day.
My Plan…
Is to tackle a couple of tasks every day. A cupboard here and a shelve there. A sneaky sort out of a drawer whilst I'm waiting for dinner to cook or the washing machine to finish. Maybe one day I may get carried away and do the lot in one go (can't see that happening somehow!).
Tomorrow…
I'm sorting out and wiping down my baking cupboard. I even stopped putting flour and sugar in there a couple of weeks back to make it easier to clean out, but never got round to it. Once that's done I could sort out the box I have been storing the flour and sugar in as that is looking mighty cluttered (probably due to me dumping the baking stuff in there).
I know it's a vicious circle of clutter and untidiness that will continue to get me down until it's done and dusted. So slowly, slowly and bit by bit I will get on top of it and in the next week or two the job will be done and I will feel so good as we put up the Christmas decorations, as I know that no matter how cluttered the house looks, the cupboards and shelves will be clean and clutter free!
How do you go about getting those tasks you'd rather not do, done?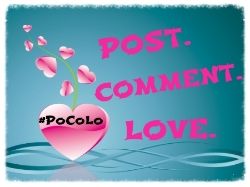 © 2014 – 2015, Debbie. All rights reserved.