Summers End…
October 31st is what we think of as the last day of summer, it's the last day of our six month tourist season. In the next day or two the airport will close for all international flights and will only open for the island hopper, which comes over from Athens daily.
The shops and tavernas in the resorts close for the winter, leaving them like ghost towns, which is a harsh contrast to the summer months.
Although we think the summer is over as soon as the schools reopen after the summer holidays, we are lucky enough to get summer like weather right through October and into November (although the nights are chilli), so the tourists just keep on coming!
This year we have had a rather busy summer, with more friends and family coming over for their holidays than I can remember in a long time. It seemed that just as one lot left another arrived, sometimes they arrived on the same plane.
This was a summer of bitter sweetness, for it was a summer that we made new friends, but have said goodbye for probably the last time to more than one friend.
My Look Back Over the Past Six Months…
May…
Neal started his summer work in a hotel beach bar and the children studied for their exams with their noses to the grindstone (wishful thinking on my part!).
We took on Flossie, a dog that was abandoned and left to fend for herself beside a busy main road. We really didn't want another dog, but she was just too sweet to resist. She now has a good life, with plenty of love, food, attention and walks…Not to mention the company of four other dogs!
It was the month that Glitzy Mary came to visit and that our old friend Jim had a massive stroke whilst lounging by the pool.
He was flown back to the UK and is doing okay, but we doubt he will ever be well enough to come over and visit again. He is 75 and lucky to have survived. Through visiting Jim in the hospital whilst he was still here, we got to know a couple who were also on holiday and met up with them later on in the summer when they returned and plan to do so again next summer. I'd like to think of that as the positive side of a very sad negative; I would much rather Jim had his health than for us to make new friends.
June…
Is the month that the schools close for three months.
Some old friends from when we had the bar, rocked up and sought us out (a blast from the past!). It was really nice to see them and for them to make the effort to track us down, we hadn't seen them for six years, but it was just like old times…Like putting on an old sock!
And the temperatures start to rise….
July…
July is the month when we start enjoying evening swims down the beach, the water is warm and the beach is relatively empty then.
Tony and Sue came over and stayed with Mum and Dad.
I got to eat my first Chinese meal in years as a Chinese restaurant opened in Zante town…The children had their first Chinese meal ever!
Chris and Clair were over with their friends. A happy/sad time as Chris and Clair are old friends of the family and Chris is 44 years old, has a nine year old daughter and terminal cancer. When they left it was difficult.
Mum got her tablet…Which I don't think she has put down since.
August…
Has to have been my favourite month. My sister Jack, Andy and their little ones turned up and we had no idea they were coming. We hadn't seen each other in over four years and the last time the youngest was still in nappies. Chris and Clair also came back over on the same flight as them and some other friends of Mums came over too, so it was a really fun and busy month.
This time saying goodbye to Chris was really difficult as his health is deteriorating quickly, but however hard it is for us, I have no doubt that it harder for him and his family…Things will never be the same again…
We managed to watch the St. Dennis fireworks from a prime position and they were quite something.
It was also the month when I spent an afternoon with my daughter trying to get a decent profile picture!
September…
The children went back to school the day after my sister and her family left, talk about good timing!
Childhood friends Dave and Julie came over for a week, which was great. Me and Dave grew up living next door to one another and were best mates, seeing them was on a par with seeing my sister and her lot.
October…
Neal finished his summer job and I was offered work for next summer. A nice little job that I can fit in around the family.
We managed to get olive wood for the fire at a bloody good price!…Still can't believe that we got the amount we got for €80's less than anywhere else…It's not this years and most of it's cut up small enough to fit into the fireplace without having to be chopped smaller.
Neal has plenty of winter work to be getting on with when he has finished having some time off.
The winter routine has kicked in, walking the dogs together up the fields, evenings spent in front of the fire and plenty of bickering/banter!
I managed to get over two kilos of walnuts from our tree!
Hubby Dearest's birthday is on November 1st and what better way to officially end the summer than with a barbecue on his birthday?
That was my look back over the summer, now let's see what the winter has to offer…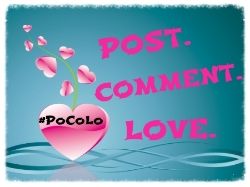 © 2014, Debbie. All rights reserved.
Tagged In...
dogs • family • Greek Island • summer • Zakynthos